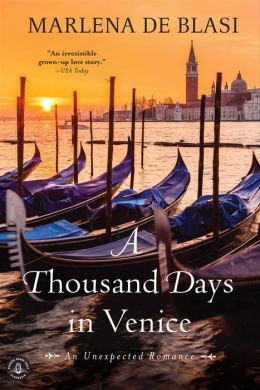 This book… I guess I have found my genre, food inspired memoirs.
My heart sings when I read her words. Woman who are adventurous, go on and on about markets and fresh produce, walk you through the steps of their cooking, describe food so well you can smell it… yup I can read those kinds of books all day.
You may remember me writing about A Thousand Days in Tuscany, and what I didn't realize when I began that book was that I was reading the second book in a series of three. A Thousand Days in Venice is the first book in the series, and reading it was like already knowing a couple in their established marriage and their lives as one, and then one beautiful evening over a glass of deep red wine with lights strung overhead hearing about how they met. It was genuinely so lovely to read about their lives intertwining, her life before she met him, and their romance leading to their wedding.
Their love story is just like anyone else's - ups and downs and frustrations ad confusion and really magical moments. She paints a very realistic picture of life and what moving overseas is like. While she has lovely things to say about living in Italy, it was also a hard transition, and one that her family did not necessarily understand. I just loved how she found her way and found places that made her heart feel at home. The beauty of the story is in the detail and in the moments where she knew she was in the right place.
I am really looking forward to wrapping up this series and reading more about their lives together and her processing through what her life became, the beautiful and the change.
I highly recommend this series to any kindred spirit of mine.