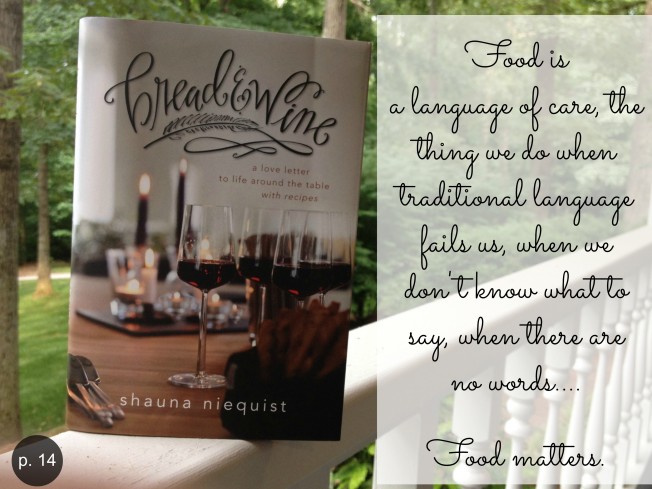 Bread and Wine was a book that I loved. The author...I just get her. Her passion for people and food is something that resonates deep in my core. She talks of the importance of being honest about your struggles, being vulnerable to others, being a good friend, wife and mother, and how all of this is possible around the dinner table. Inviting people into your home and life wholeheartedly and without reservation will only make us better and will only bring others into a safe place when they spend time around us.
I stole all these images from Google images, and there were a ton more options. I loved that because it made me feel like different parts of this book will stand out to different people. I have already made one of the recipes the author shares, and absolutely intend to make more. I think my generation is doing a disservice to the world by not hosting well, and I want to remedy that. Books like this will help me do so! It gives me confidence to remember that having people over doesn't have to be expensive or a production, but it does encourage community.
Being present is something I will always struggle with. I keep looking over at the dishes on the table that need to be cleared or thinking of my grocery list. However, the above quote really stood out to me because it is something I can work on. Just be there, with the person in your living room, and allow them to be there with you. The idea Shauna presents in this book, is that by having a repertoire of recipes in your arsenal, you can make dinner without stress and then be present with people, and through that presence, true change and love and community can occur in our hearts and minds.
I highly recommend this book to people who love to host, but also to those who feel like they are not good at it. If you care about people, you can host, and she will make you feel like all the warm memories surrounding those times are worth it. It is always an honor to have people in your home, and it should be treated as such :)